We are Annabel Burn and Rob Katschmaryk and we created Woofs of Wimbledon in 2009. We are based between Wimbledon Common and Richmond Park, South west London. Dog walking and training is our dream job because we love dogs!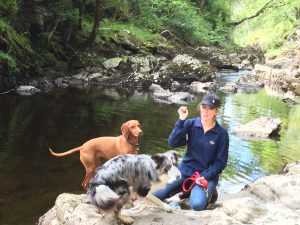 Annabel has been looking after animals (including horses, goats and chickens) all her life and is completing a course in positive dog training at the The Association of Pet Dog Trainers and is currently working under the Kennel Club Accreditation scheme, towards completing a BA in Canine Psychology at the Middlesex University. Check out Annabel's personal takes on dogs, arts and life in London on Huffington Post.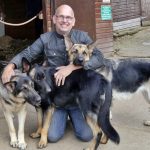 Rob has been trained by the Battersea Dogs Home where has been volunteering since 2012. He used to be a celebrity Booker for television until working at Battersea Dogs Home in his spare time converted him into a dog lover.