We are Annabel Burn and Rob Katschmaryk and we created Woofs of Wimbledon in 2009. We are based between Wimbledon Common and Richmond Park, South west London. Dog walking and training is our dream job because we love dogs!
Annabel has been looking after animals (including horses, goats and chickens) all her life and is completing a course in positive dog training at the The Association of Pet Dog Trainers and is currently working under the Kennel Club Accreditation scheme, towards completing a BA in Canine Psychology at the Middlesex University. Check out Annabel's personal takes on dogs, arts and life in London on Huffington Post.
Rob has been trained by the Battersea Dogs Home where has been volunteering since 2012. He used to be a celebrity Booker for television until working at Battersea Dogs Home in his spare time converted him into a dog lover.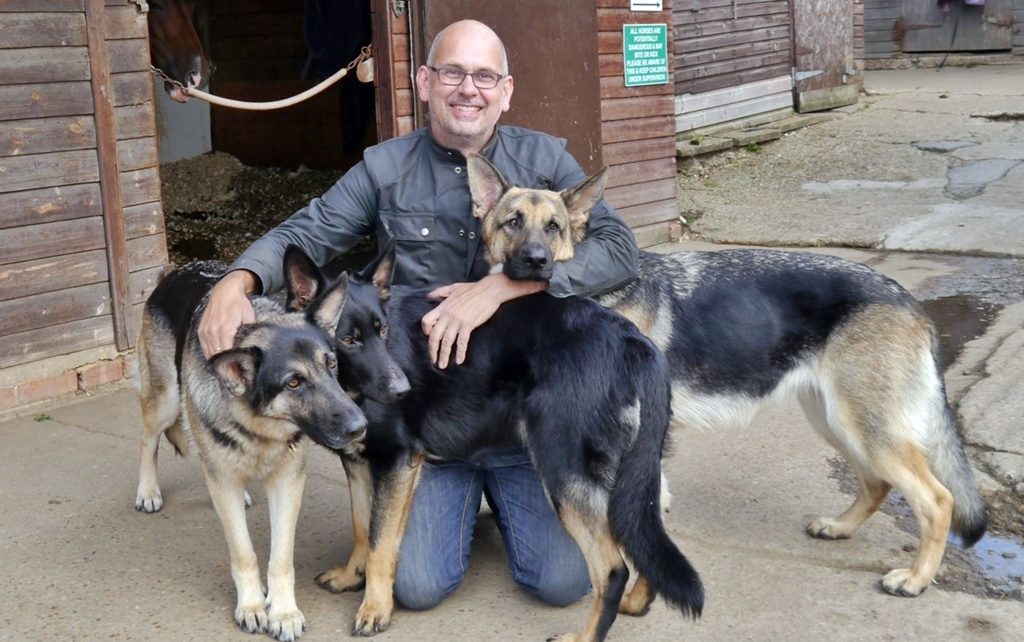 "For Annabel, dogs are her vocation, this isn't just a job. I found Annabel on line and from day 1 she was knowledgeable, caring and clearly expert – asking me all the right questions from our first e mail. Annabel recognized I was worried about handing my girl over to a stranger back then, but her approach inspired confidence in me as Monkey's mum, as I take her adoption and care very seriously --- so that I knew my girl would be safe as well as getting vital daily exercise and more fun than any gal can handle, when I have to work."In Annabel, I have found someone in whom I have 100% trust – she is reliable, mature and has a knowledge of and love for dogs, that both we humans and her beloved dogs, feel and benefit from. Monkey watches the door intently awaiting her arrival and comes back tired and happy."